oksani
1. Katie needed a rock star costume for a school concert. I think using her dance outfit was a brilliant idea.
Кате на концерт нужен был прикид рок-звезды. Танц-костюм оказался гениальным решением.
2. If your parents were creative, you got to stand in the first row.
Те у кого родители подсуетились с костюмами, стоят в первом ряду.
3. Also, Simon had a play. He was a farmer.
А у Сеньки был спектакль, он играл фермера.
4. Baseball, always baseball.
Ну и бейсбол, куда уж без него.
5. We had to leave for Katies dance recital by 6:30. She is ready, and waiting for me to put some clothes on.
В субботу нужно было выйти в 6:30 утра. Катя готова, ждет пока я оденусь.
6. Six fifty. On a Saturday morning. At the venue. With her hair done. I must really love her.
Без десяти семь. Суббота утром. Мы уже там. В прической. Наверное я ее очень люблю, другого объяснения для этого сумасшествия я найти не могу.
7. Obviously nothing is as fun as trying to get hurt the day of your recital.
Ну и, естественно, детям скучно, они пытаются угробится в день выступления.
8. And try they did. Luckily everyone survived.
Тщательно пытаются. Хорошо что все выжили.
9. Shoes are required for roll call.
Прийти нужно в обуви.
10. Finally, child is handed over.
Ну и наконец сдала ребенка.
11. Can't take her anywhere!
Ну вот что за безобразница!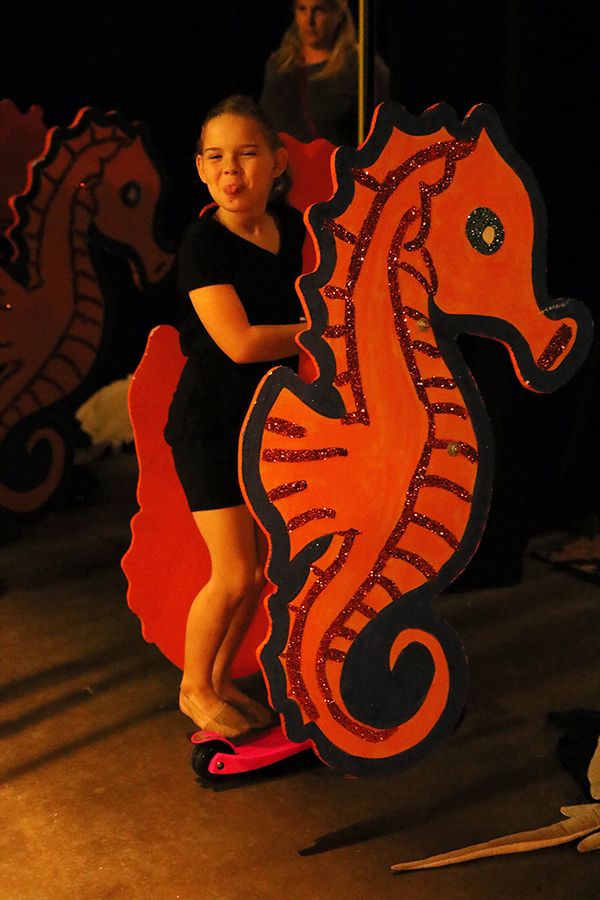 12. Why do we have to be there so early for a 2:30 show?
Зачем нам надо было прийти к семи, если выступление началось в 2:30?
13. Spacing and lights have to be checked.
Надо проверить свет и расстановку.
14. So is music.
И музыку.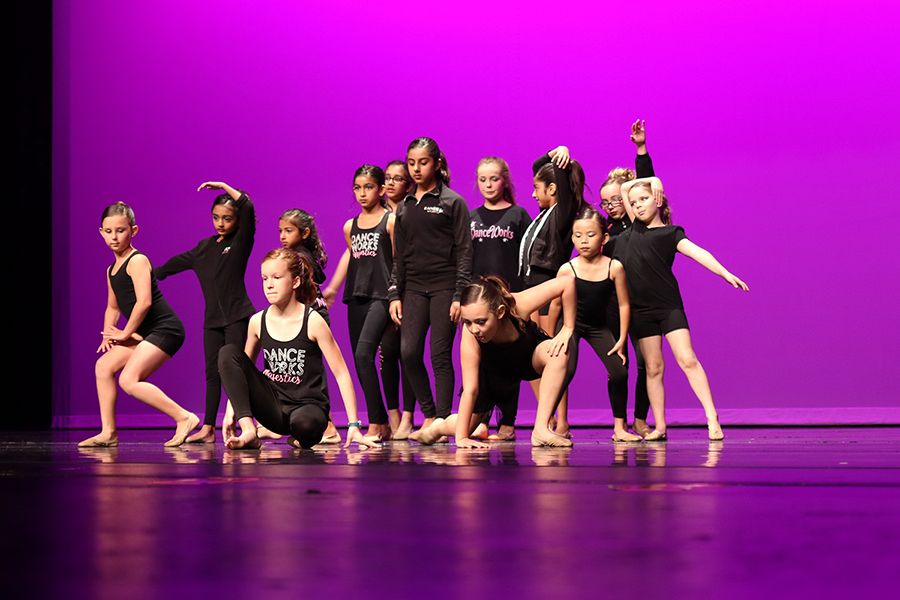 15. Hair and makeup done, still lots of waiting left.
Макияж и прическа. Теперь ждем пока позовут.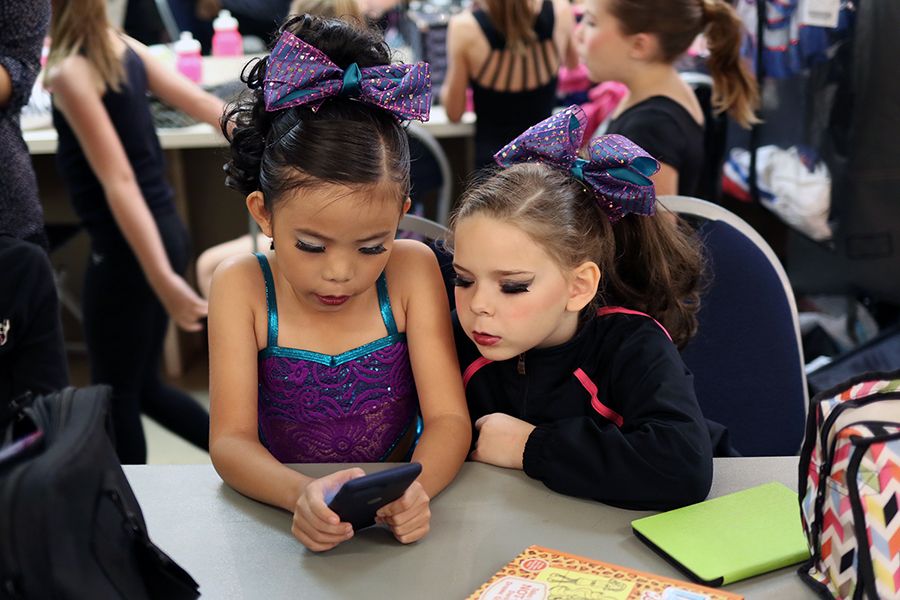 16. Dress rehearsal is about to start.
Генеральная репетиция должна вот вот начаться.
17. Basking in the limelight.
Каждой звезде по светотехнике!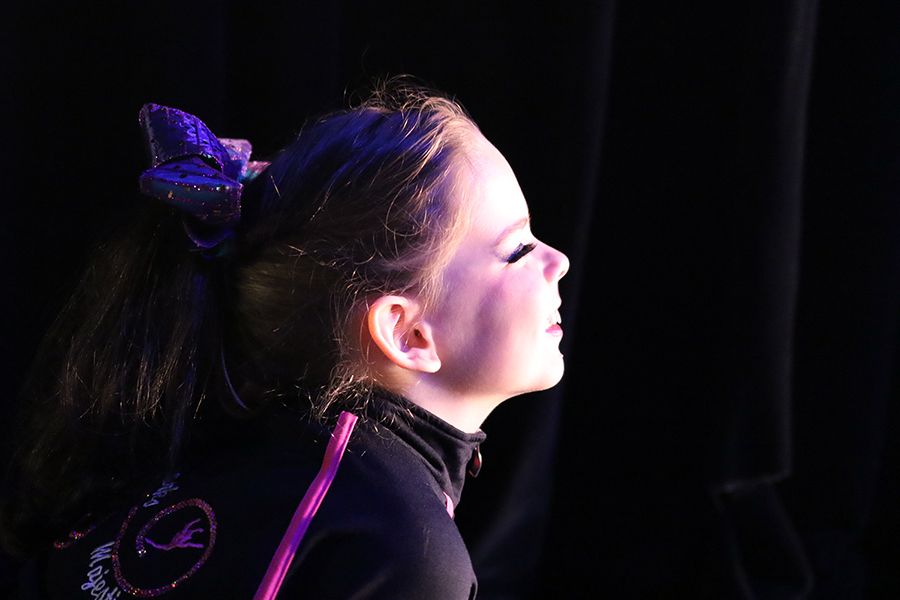 18. Props have to be set up.
Надо реквизит подготовить.
19. And it's time.
Поехали!
20. Dress rehearsal is going well.
Генеральная репетиция идет по плану.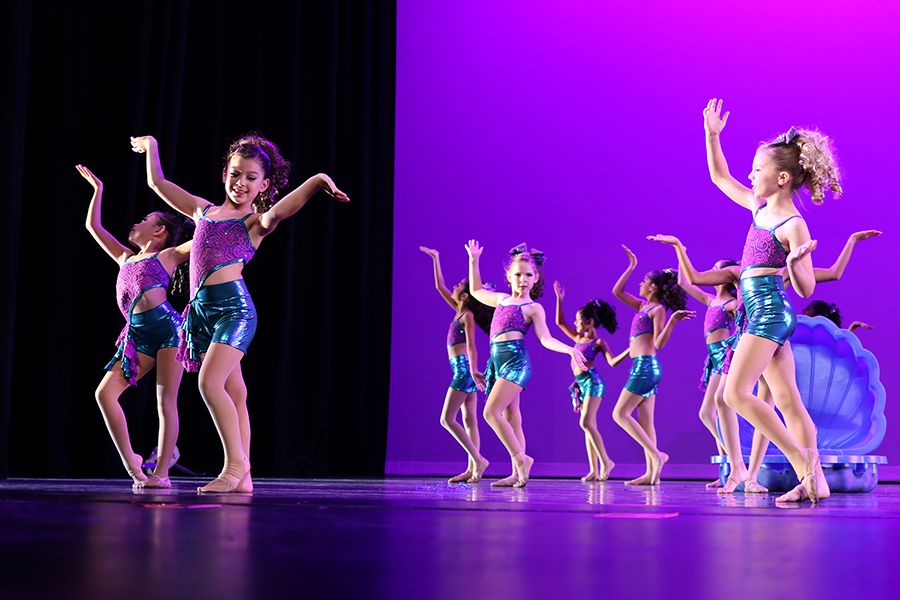 21. And it's a great time to take pictures from the front row.
А заодно родители могут фотографировать стоя в первом ряду.
22. Next costume change.
Смена костюмов.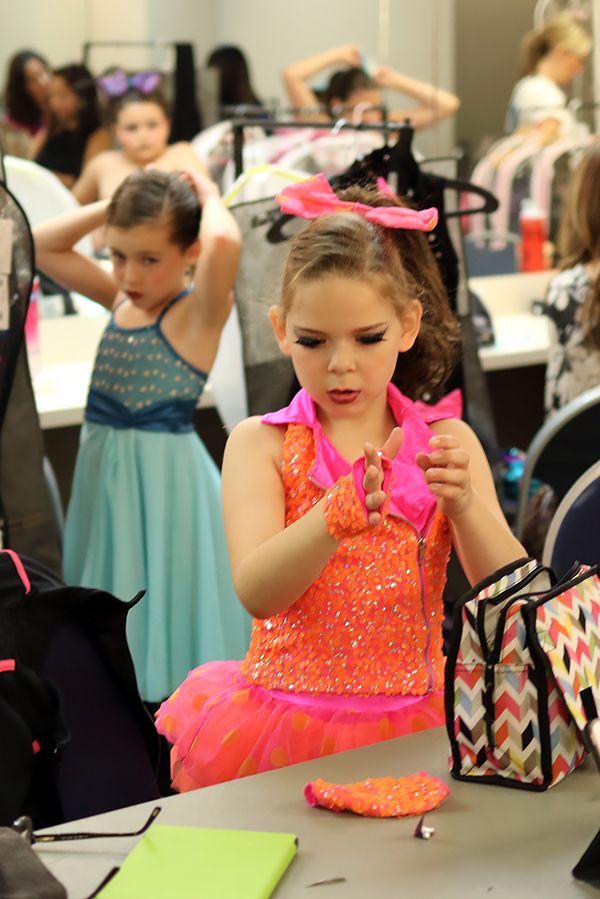 24. Still lots of time till that dance, and it is chilly.
Но еще долго ждать, а внутри прохладно.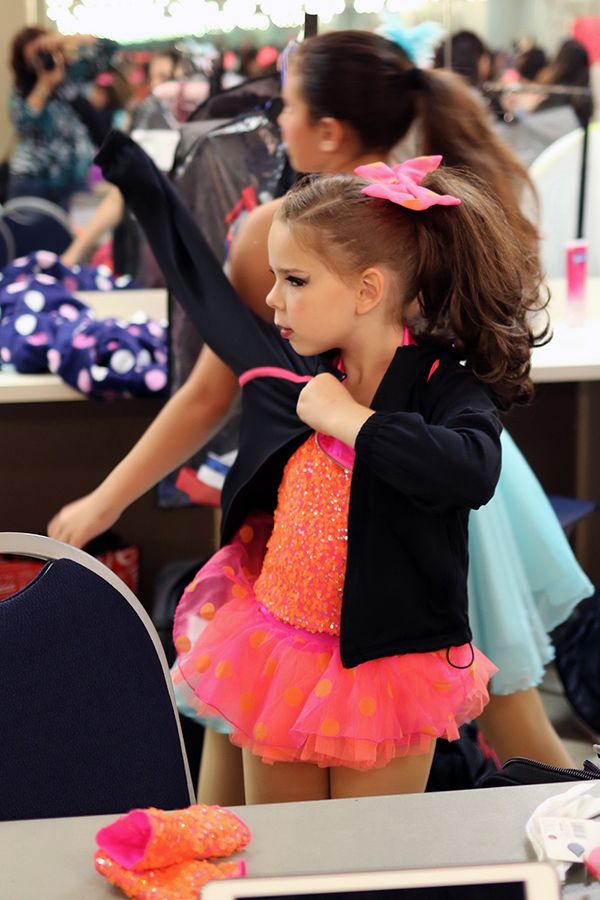 25. And they are on.
Следующий танец.
26. The girls definitely have fun dancing, even if it wasn't really for real yet.
Девочкам явно нравится танцевать, даже без публики.
27. Katie is hamming it up.
Катя специально для меня танцует.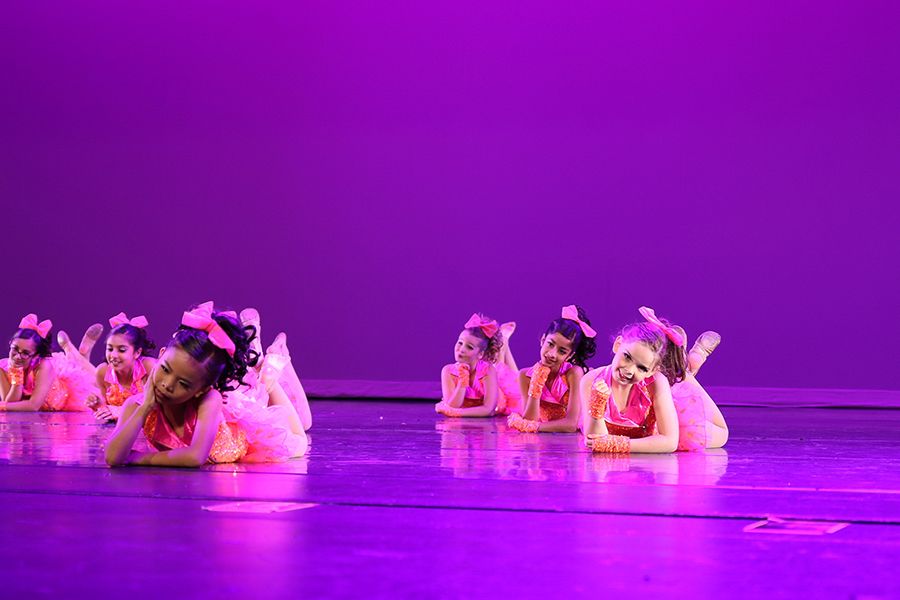 28. It takes a long time to go through all of the rehearsing.
А вообще все эти репетиции это очень долго, и достаточно нудно.
29. Watching your friends dance is also quite fun.
Но заодно можно всех посмотреть.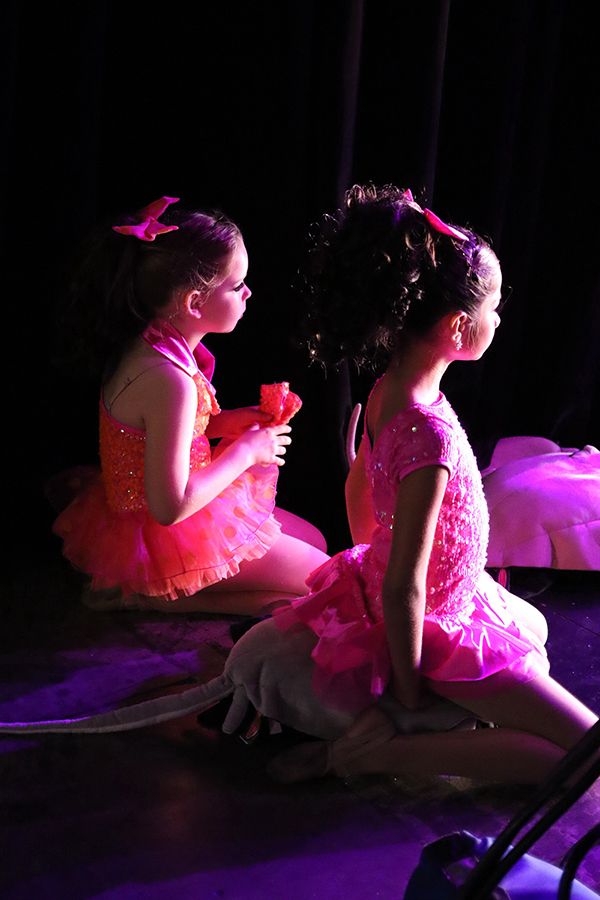 30. Next costume, more waiting.
Следующий костюм, опять ждем.
31. Guess who forgot to take her warmups off for this dance.
Кто-то забыл снять кофту для этого танца.
32. And the recital is about to start. Our girls are on first.
Все, теперь настоящее выступление. Удачи девочкам, они первыми выходят.
33. "Must you be here? Go sit already"
"Ну чего ты еще тут? Иди, садись, смотри!"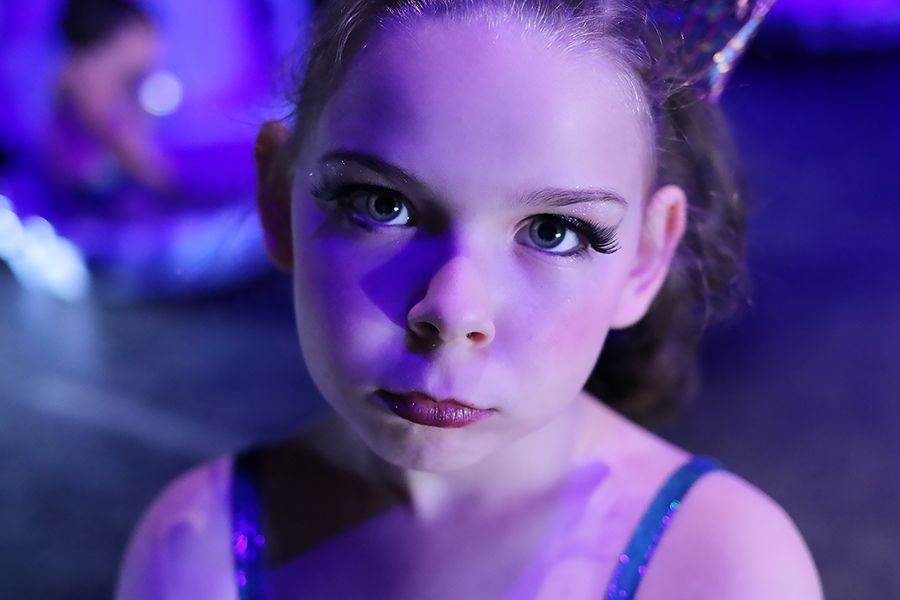 34. The ubiquitous tongue.
Вездесущий язык.
35. Despite being up since 6am, and all the wait and dancing, she is one happy monkey.
Несмотря на то что она рано проснулась, долго ждала, много танцевала, и мало ела, она явно счастлива.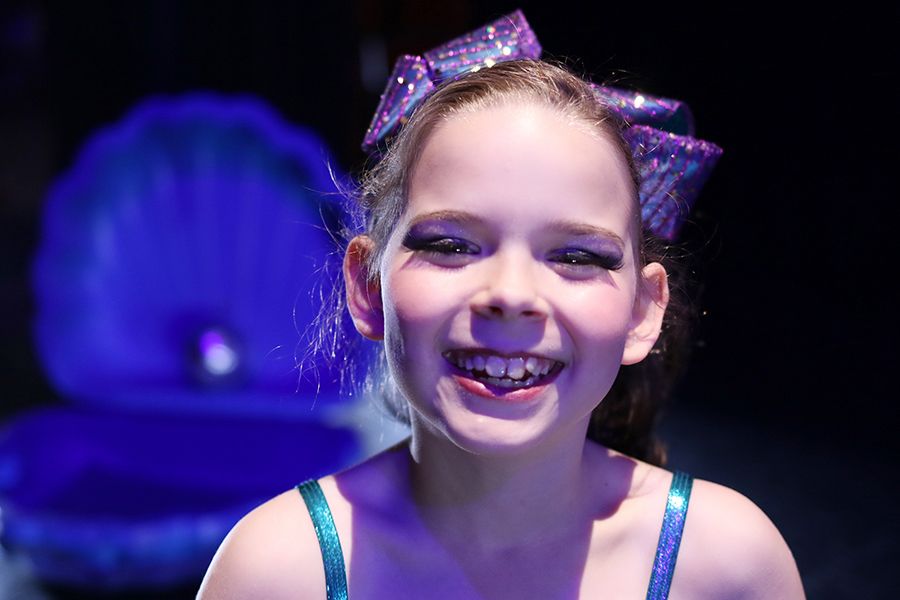 36. Oh yea, obligatory yearly leg up picture.
Ежегодная фотка с ногой.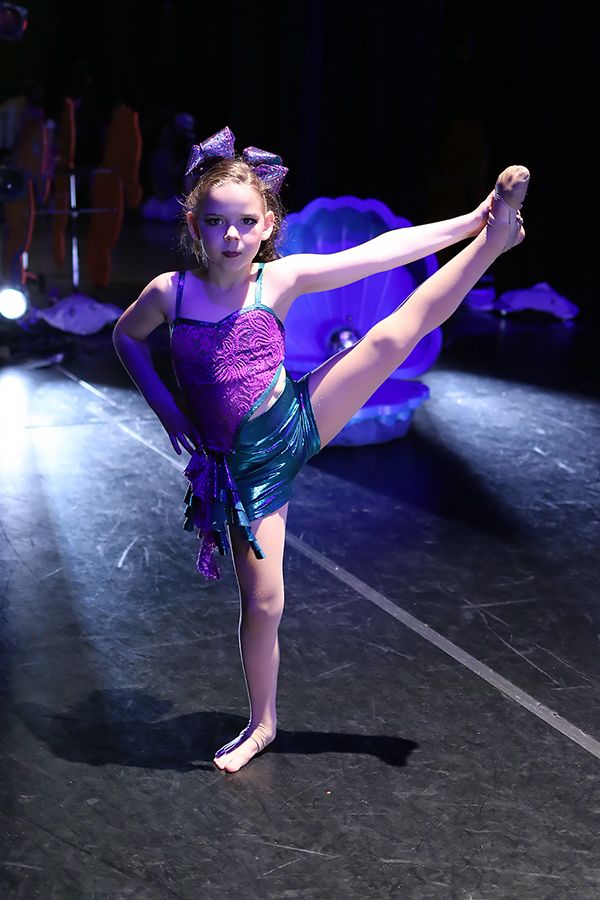 37. It's showtime for real now.
Началось!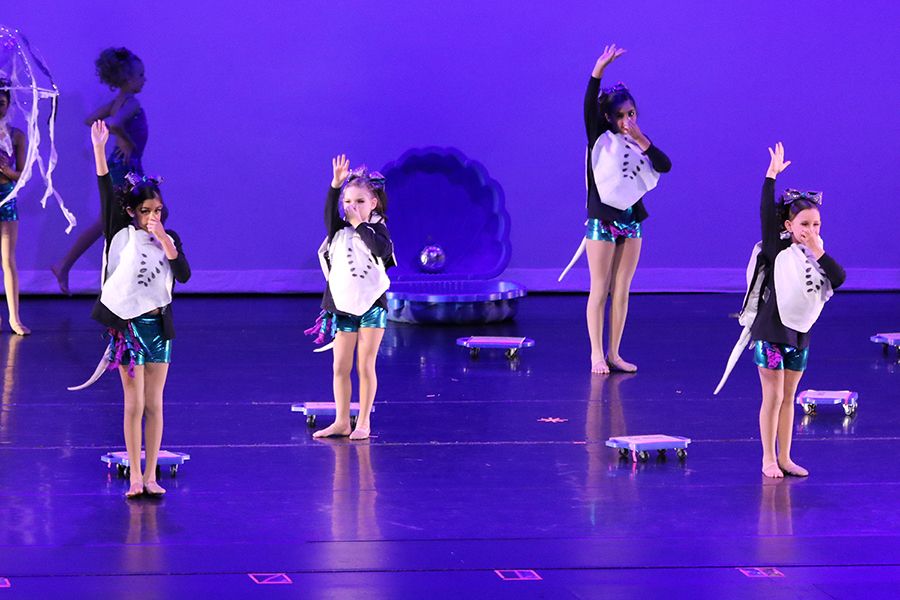 38. Noone fell off the stage, despite my fears.
И никто даже со сцены не упал, как я боялась.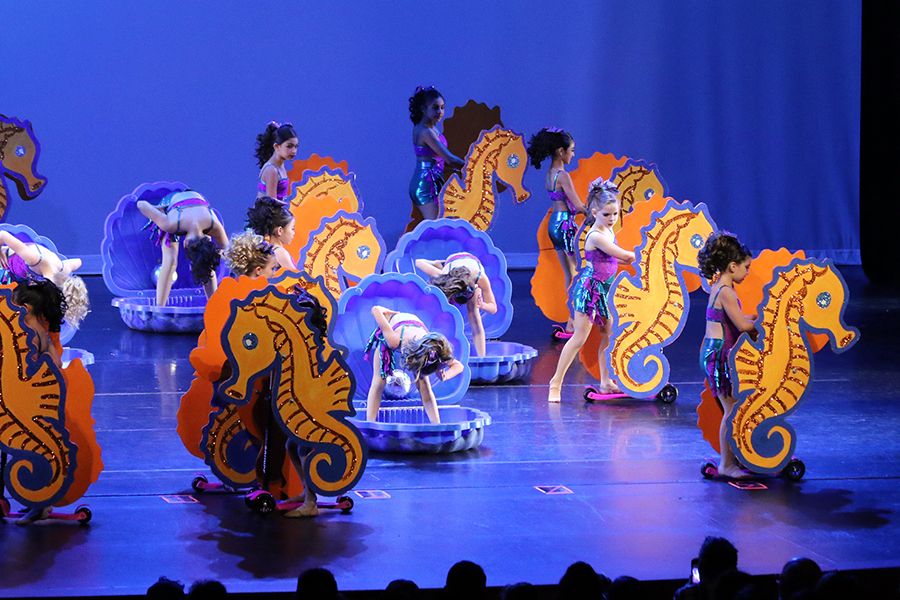 39. And nothing got screwed up either.
И все прошло по плану.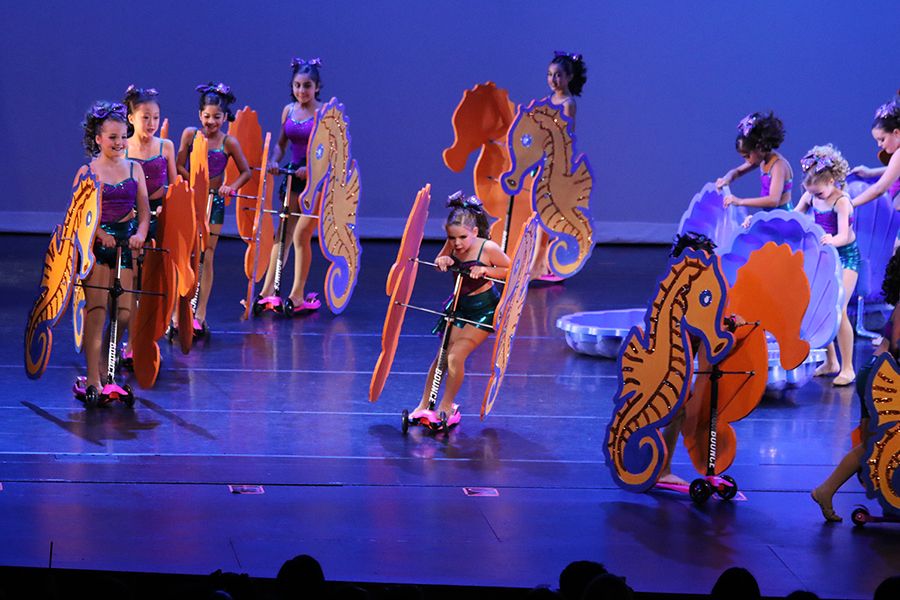 40. Time for me to run back stage for the costume change.
Теперь мне пора бежать за сцену, помогать со следующим костюмом.
41. So far so good, except the people around me are wondering why I keep coming and going.
Все хорошо, но народ вокруг явно интересуется чего это я туда сюда бегаю, вместо того чтобы просто сидеть и смотреть.
42. And this was the end of the competition dances for the year.
Последний раз, последний танец этого года.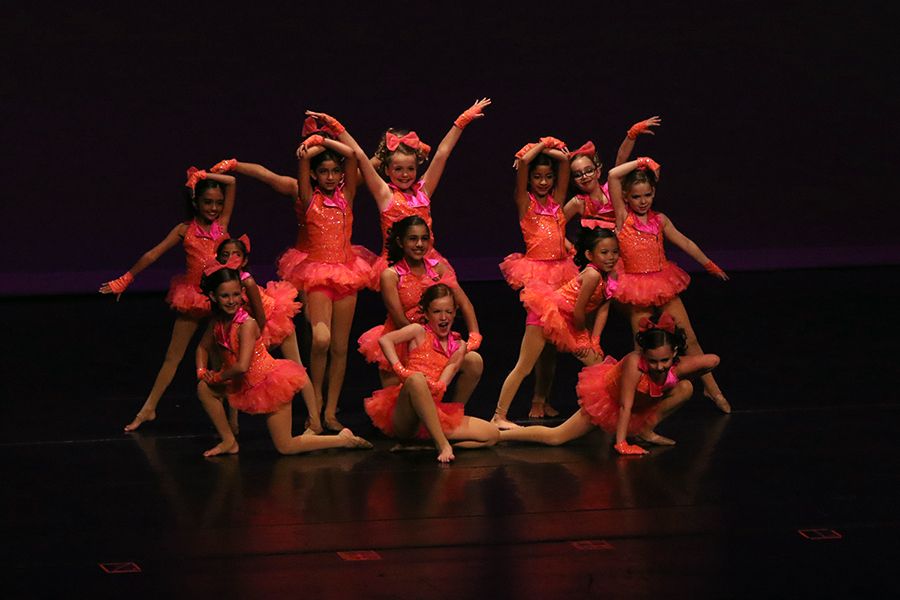 43. But there was still the finale, for all of the studio girls.
Но потом еще был финал, уже со всеми девочками из студии.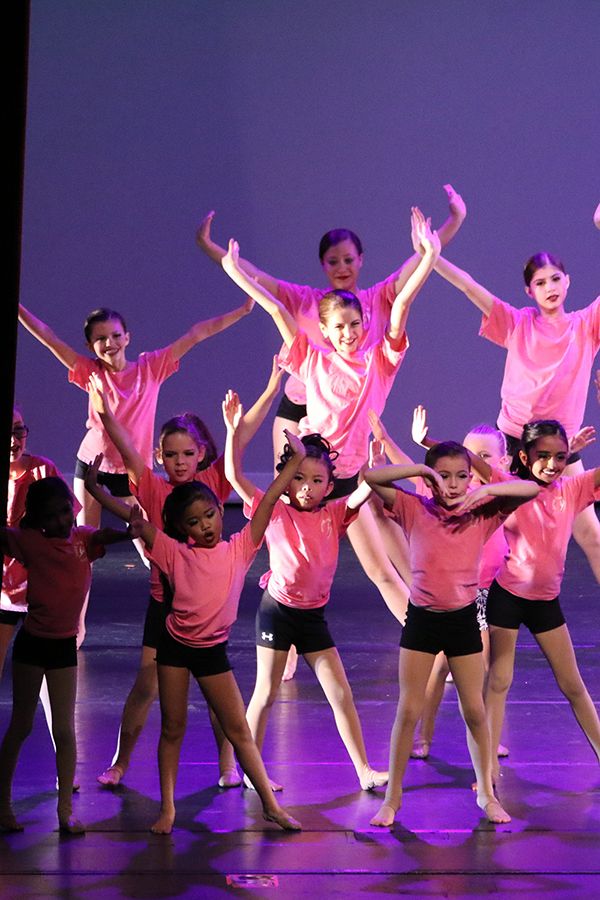 44. Social media is everywhere!
Соцмедиа повсюду!
45. I'm not sure I'm ready for Katie being on snapchat.
По моему на снапчат Кате еще рано!
46. Congratulations to ms Caitlin, she did great.
Поздравляю Катю, она большой молодец.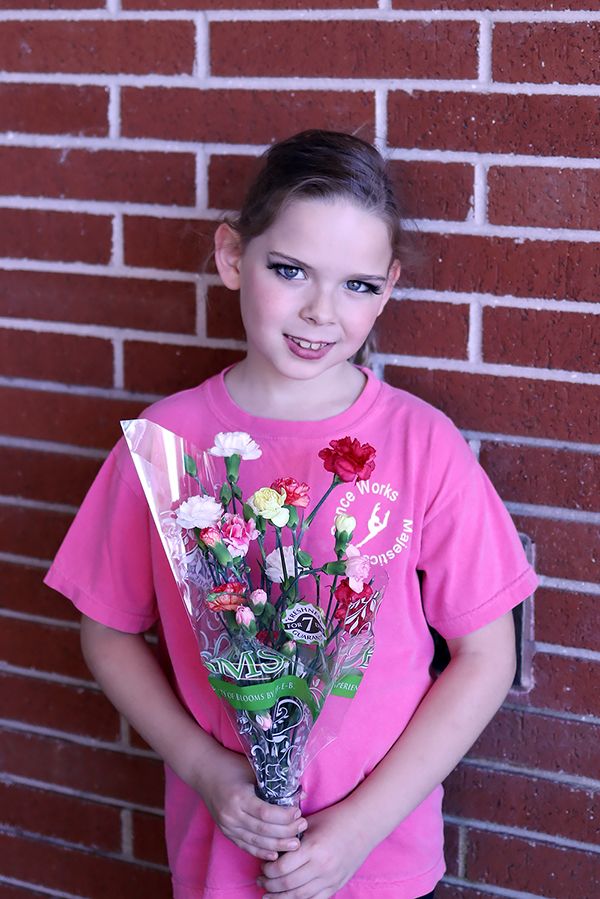 47. She even graciously agreed to keep her eyelashes on until we were done with taking pictures.
Зайка даже согласилась оставить ресницы, пока мы не закончим фотографировать.
48. And congrats to me, for surviving this season.
Ну и поздравляем меня, с тем что я выжила!
The dances aren't different from what I've posted already, but still, here are videos from the recital
Танцы те же что весь год были, но на сцене.
1. Mermaid party
2. Girl party
3.Finale
Финал